All over the world, aviation is considered one of the most prestigious careers and requires intense training and is only offered in specialized institutions.
In Kenya, obtaining a pilot's license obliges the interested person to attend special schools where they are taught the trade of piloting. According to data from the Kenya Civil Aviation Authority (KCAA), only 24 institutions in the country are licensed to offer aviation courses.
Spot check by Kenyans.co.ke revealed that various schools offer their courses for a period of four to six months with fees ranging from Ksh 630,000 to Ksh 2.8 million.
Airplanes parked at Wilson Airport.
The standard
The prices mainly cover flight hours, course work and pilot kits which include the uniform.
Moreover, the prices practiced vary according to the type of license which one wishes to acquire.
The majority of aviation schools in the country offer Private Pilot License (PPL) and Commercial Pilot License (CPL) courses. In all aviation schools, commercial licenses are charged more than private licenses.
For example, the Wilson Airport based Flight Training Center offers the commercial package at a cost of Ksh2,809,000 while the private license course costs Ksh840,000.
However, the prices might rise as the students taking aviation courses in the country are forced to part with more money as the majority of the schools require them to buy various course books.
In order to qualify for aviation courses, students must be fluent in languages ​​and communication. Additionally, some schools require students to have completed high school and be at least 17 years old.
At the end of the course, students are screened by officials accredited by the Kenya Civil Aviation Authority (KCAA) before being allowed to fly.
"Before obtaining the PPL license, you must complete a flight course under the supervision of a qualified flight instructor. This must include a minimum of 40 hours of flight time, of which at least 15 hours must be solo, and at least least 5 hours of solo must be a cross-country flight.
"You must pass the practical and theory exams over the radio. Take the ICAO English proficiency test," Pegasus Flyers says on its website.
Some of the theories discussed include navigation, air law, human performance, and aircraft performance meteorology, among others.
Kenyan aviation students take their lessons using the Cessna 152 aircraft which is used around the world to train learners from all over the world. Other models used for training include the Cessna 172.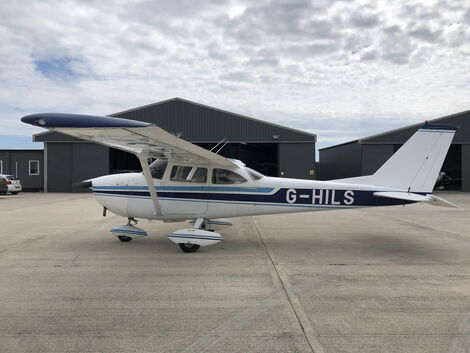 An image of Cessna 152 at an airport.
Artofit