The Kenya Railways Corporation on Wednesday (March 2) announced adjustments to its Standard Gauge Railway (SGR) service following the closure of schools.
In a statement seen by Kenyans.co.keKenya Railways has announced that it will add coaches to the Madaraka Express train to accommodate student traffic which is expected to increase.
This is after schools released non-candidate students for a seven-week break to pave the way for the Kenya Certificate of Primary Education (KCPE) and Kenya Certificate of Secondary Education (KCSE) exams.
President Kenyatta signals the Nairobi-Suswa SGR line on October 16, 2019.
FILE
The new development will take effect from Wednesday March 2 and will continue until Sunday March 20.
"School holidays are here. To meet the increased demand for public transport services, we have added coaches to Mombasa-Nairobi Madaraka Express Passenger Service trains until March 20, 2022," the statement read in part.
On normal traffic days, the Madaraka Express operates on 16 economy cabins and two first class cars with a capacity of 118 passengers and 72 passengers respectively.
Except for the extra carriages, Kenya Railways will have four passenger trains on the Mombasa-Nairobi route, including the 10:00 p.m. night train.
Those wishing to travel can purchase a ticket from the Kenya Railways website, use the Unstructured Supplementary Service Data (USSD) code by dialing *639# or visit the nearest Madaraka Express Station.
According to the school calendar, students are scheduled to take a 7-week break on March 4 before resuming for another term on April 27 for the first term of the 2022 school year.
The SGR has become the preferred mode of transport to get to Mombasa. On February 27, the Chinese government announced that it had made a handsome donation to the National Police Service (NPS) following the launch of a new monitoring center in Nairobi on Wednesday February 23.
Notably, the development has enhanced passenger train security, as the new operations center has been fitted with CCTV cameras monitoring the standard gauge railway line from Nairobi to Mombasa.
The donation also included high-end vehicles to be used by law enforcement agencies nationwide to respond to emergencies reported by the monitoring center.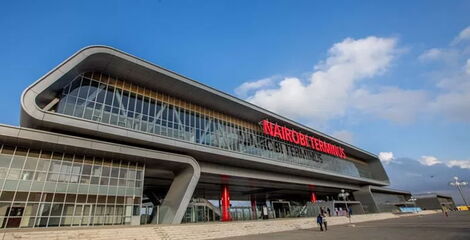 A photo of the Nairobi SGR terminus
Daily Nation